Sign up at bottom of this page!
Check out our designs! You can choose your own colors & details!
$30 per Door Hanger
Come paint a cute wooden door hanger for your door!! These look great hung on the front door or even inside the house! Wooden shapes measure 22 inches across the longest point. We will sketch the design out for you and lead you through painting the image in! You can choose your own colors and we can even customize it by painting letters that say your last name or initial! The cost includes wooden cutout, wire, ribbon, paint, and we can personalize it, if you choose! Don't be afraid to mix and match!! Register right here from the website, and tell us what you want to make and if you need any wording prepared for it!! Bring some drinks to class and add to the fun!
Want a private group of friends to come have a class?
No problem, just call the studio to work out a date. You must have 8 or more friends to create your own night. We will set up a date for you and let everyone choose their own designs. A deposit of half must be paid up front to book a private group. Private parties must be planned at least 2 weeks in advance, in order to get wooden cut outs ordered, and a deposit of half must be paid before shapes are ordered for private groups.
Schedule your Front Door Wars class below, we don't offer them often, so don't miss out! Click on Front Door Wars below!
Kid's Door Hanger Classes
Register at bottom of this page for Kid's Class
Let the kids in on the fun! Ages 6 and up please! We will host kid door hanger classes from time-to-time. They will be listed on our "Upcoming Events" Page. Cost is $20 for an hour and half class. Wooden shapes are made from MDF and run around 12 inches long, from the longest points. We will draw out the designs and take the students through painting, step-by-step. We finish it off with a tidy outline, wording of choice, wire, and a bow! So much fun! Kid's will choose their own colors and ribbon at the class, but when registering, we need to know which shape they want cut. Must register online! Please choose design from photo gallery below. We don't offer adult designs for kids, sizes are completely different! One child per registration, so if you need to register more than one child, you will have to complete the process again, using different information! Want a private door hanger kid's party? No problem! Contact the studio if you have a group of ten or more, and we can make it happen!
More designs and dates being added all the time!!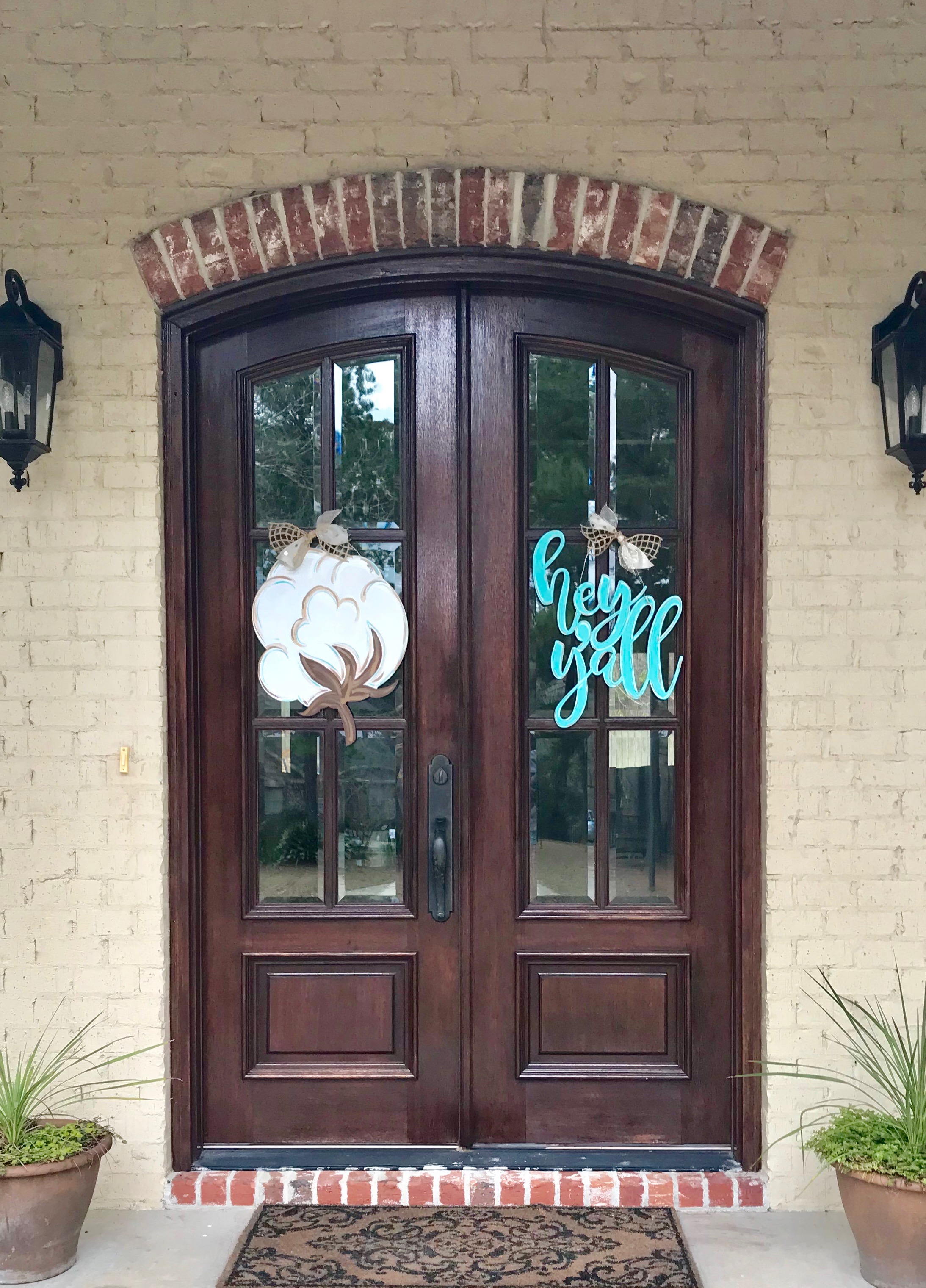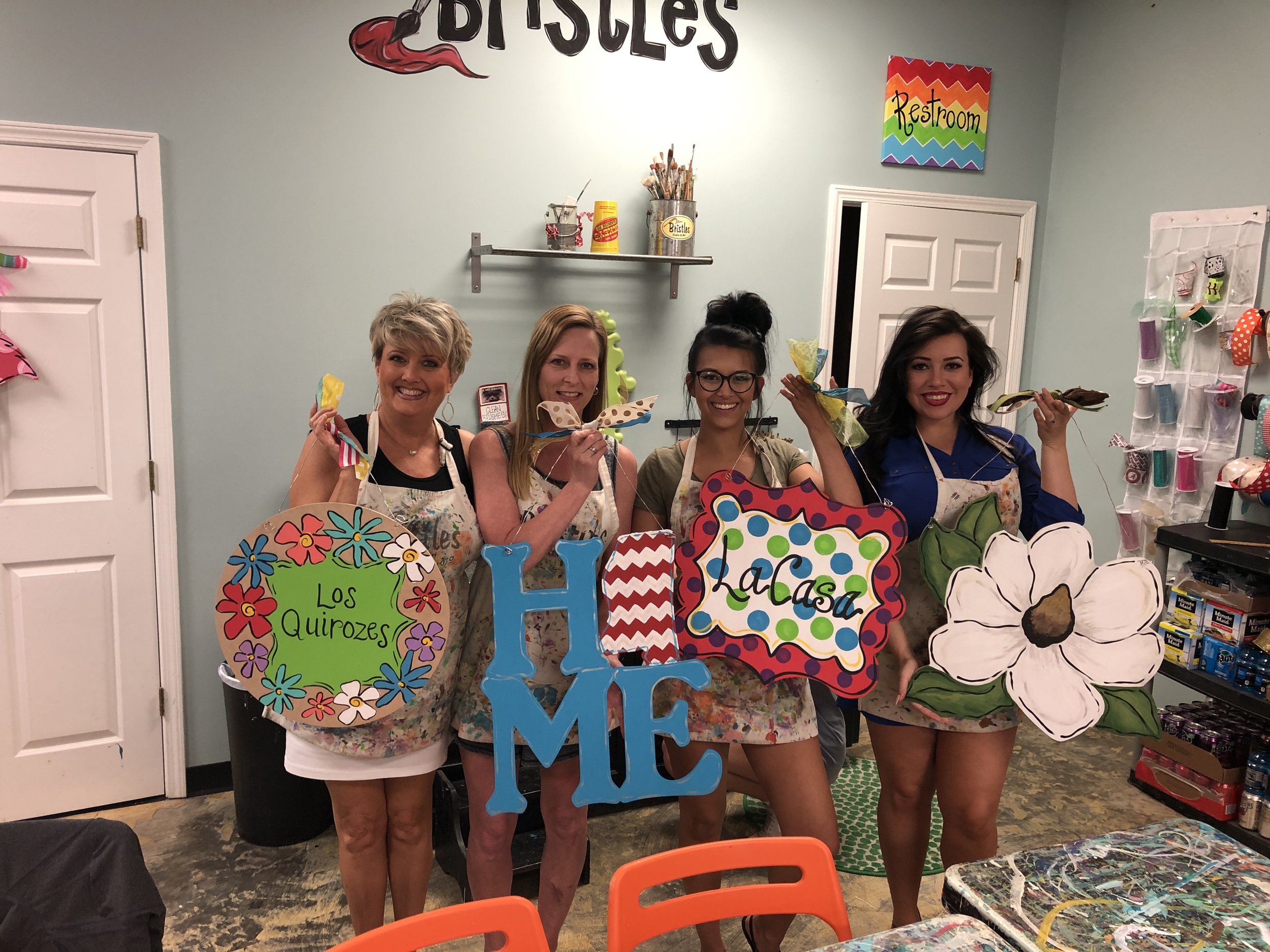 UPCOMING FRONT DOOR WARS DATES:
Register on calendar below. The "Pink" dates are the days that are open to the public for you! If you have been invited to a private party, you will have to register from the link that was sent to you from your hostess!
If the scheduler will not allow you to select a date, that means it is already full!