We offer one-night art classes for adults! Get out there and have some fun! Don't worry, we sketch the image out for you, and take you through it step-by-step!
The cost of a one-night adult class ranges between $30-$35. We include all of the paint, canvas, aprons, easels, and fun! You can bring in any food or drinks you want... even adult beverages!
We have classes on our monthly calendar that are open to the public for you to call and reserve a spot!
You may be interested in our door hanger classes (click Front Door Wars tab) or our Pinterest Craft Nights (Click Pin Pals tab)
Want your own private paint party with your own friends?
It takes 8 people to make a private group, each paying his/her own fee ($30-$35). Look at our gallery of images, pick a night and a design you all agree on, and give us a call to book it! You can bring in whatever food and drinks to share!
Glass & Resin Art Class $20-$35
Come create a beautiful cross, MS, or linear abstract with us using glass pieces and resin topcoat. We will walk you through the steps and help you with that topcoat! Canvases projects are priced based on size, and all projects must be left overnight to dry. When booking your spot in the class, make sure you fill in details as to what size project you want and if you are looking to make a cross, MS, or linear abstract. See you soon at Bristles Art Studio.
Canvas sizes and prices:
4x6 cross $20
4x6 Mississippi $20
6x12 cross $25
12x12 linear abstract $35
Resin and materials for this class are more expensive than normal art materials, so the price of the class is altered. You must leave your canvas over night to dry. Want to sign up? Great! Go see when we have an upcoming class, on the "Upcoming Events" page. Sign up from the "Upcoming Events" at the bottom of that page.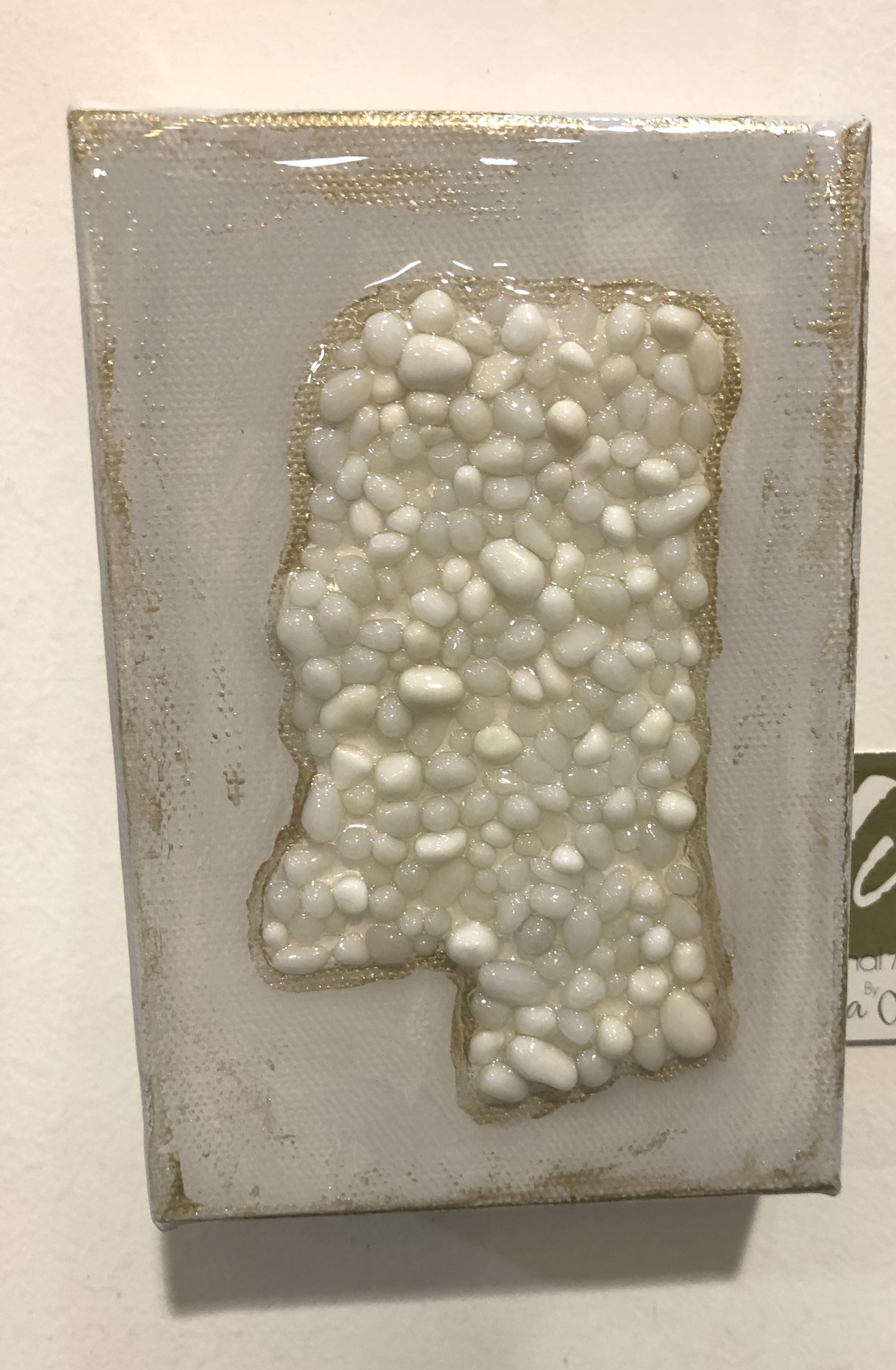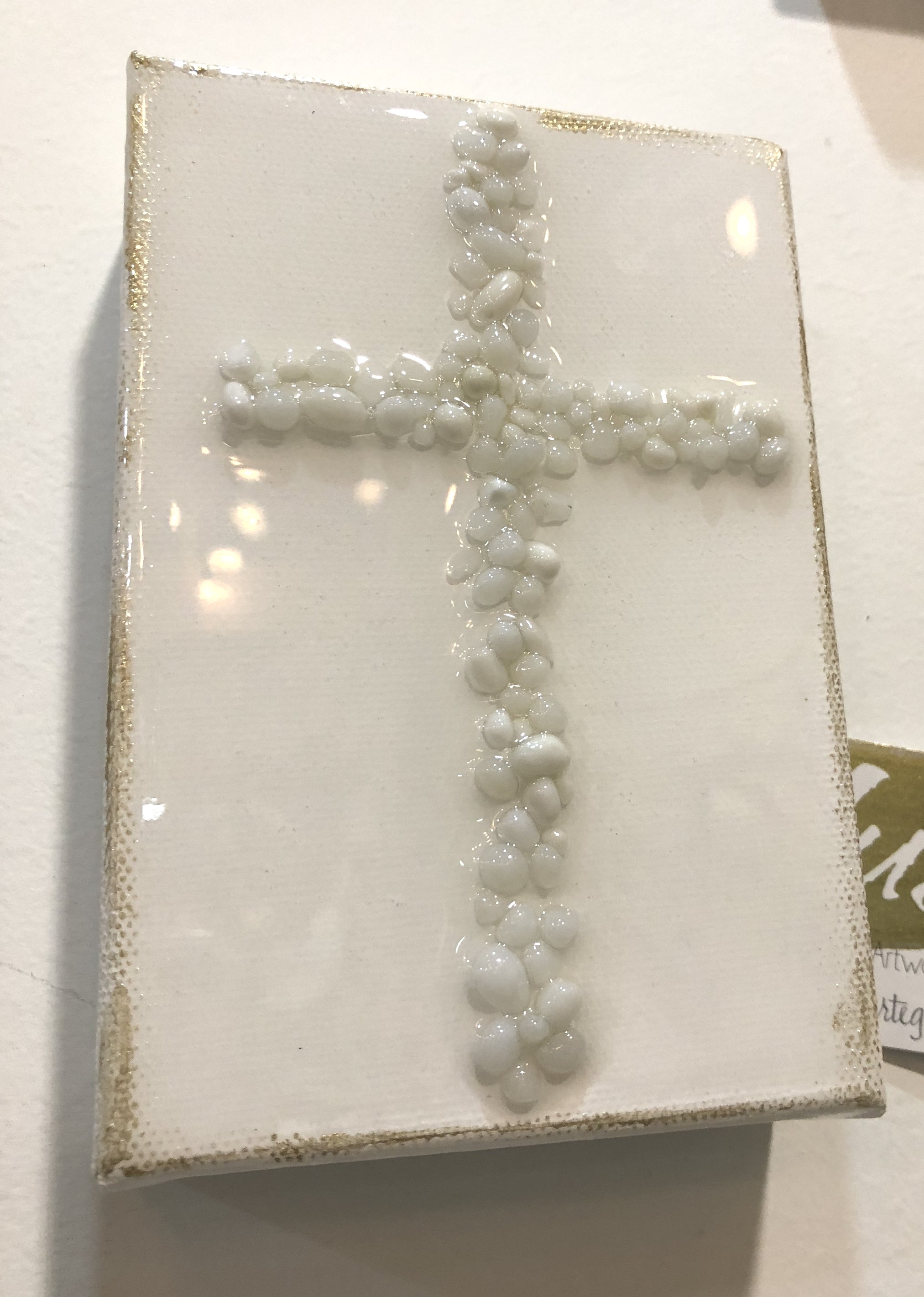 Book a party
If you would like to book a private party, please call the studio at 601-450-2787