Bristles owns and operates a kiln all year long! Check the calendar to see when we are available for walk-ins to paint pottery! All of our pottery pieces are blank to begin with, you will simply choose your piece of pottery and how you want it decorated! We can help you through the project and add the finishing touches for you too!
handprint and footprint keepsakes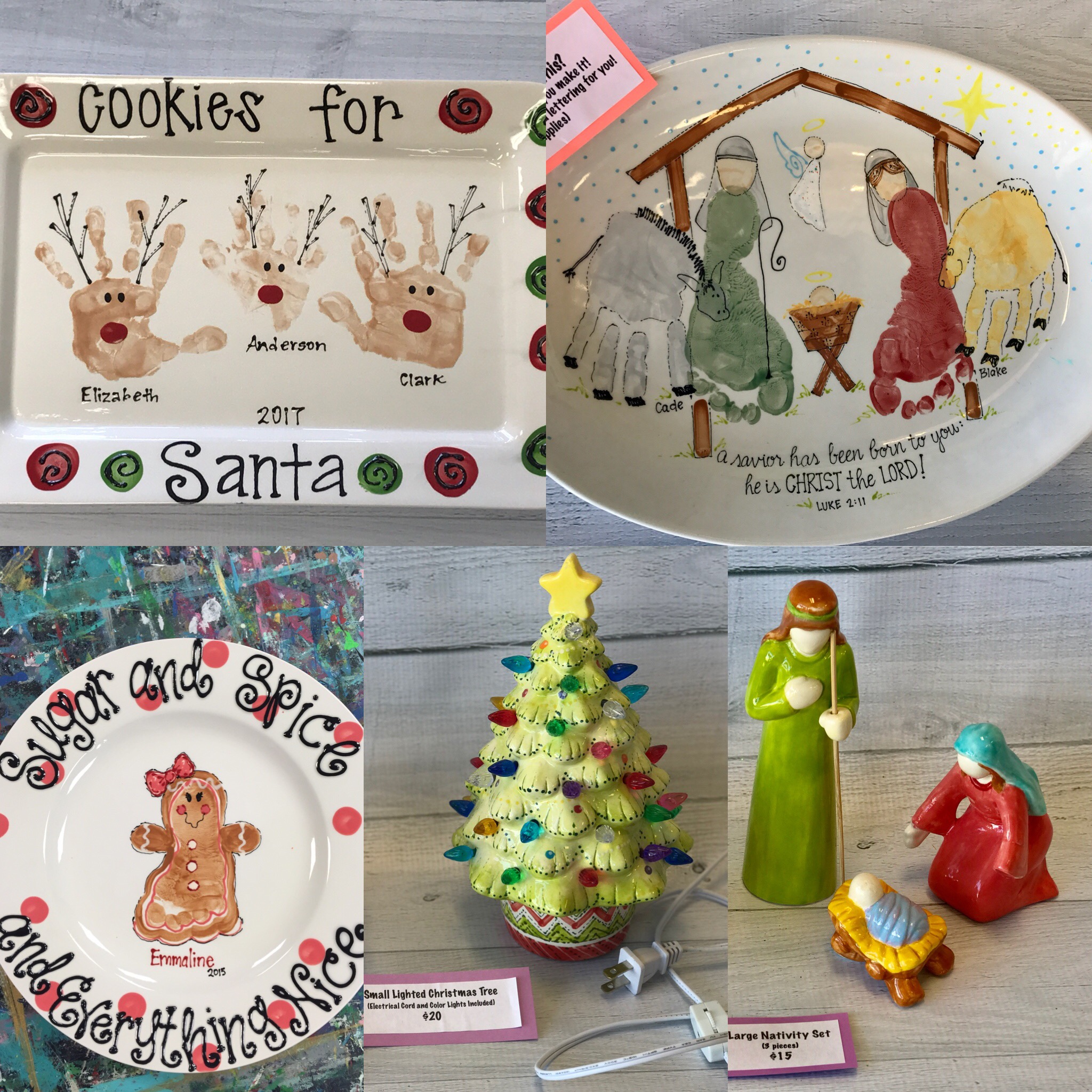 Handprint and Footprint Keepsakes
Handprint and Footprint Keepsakes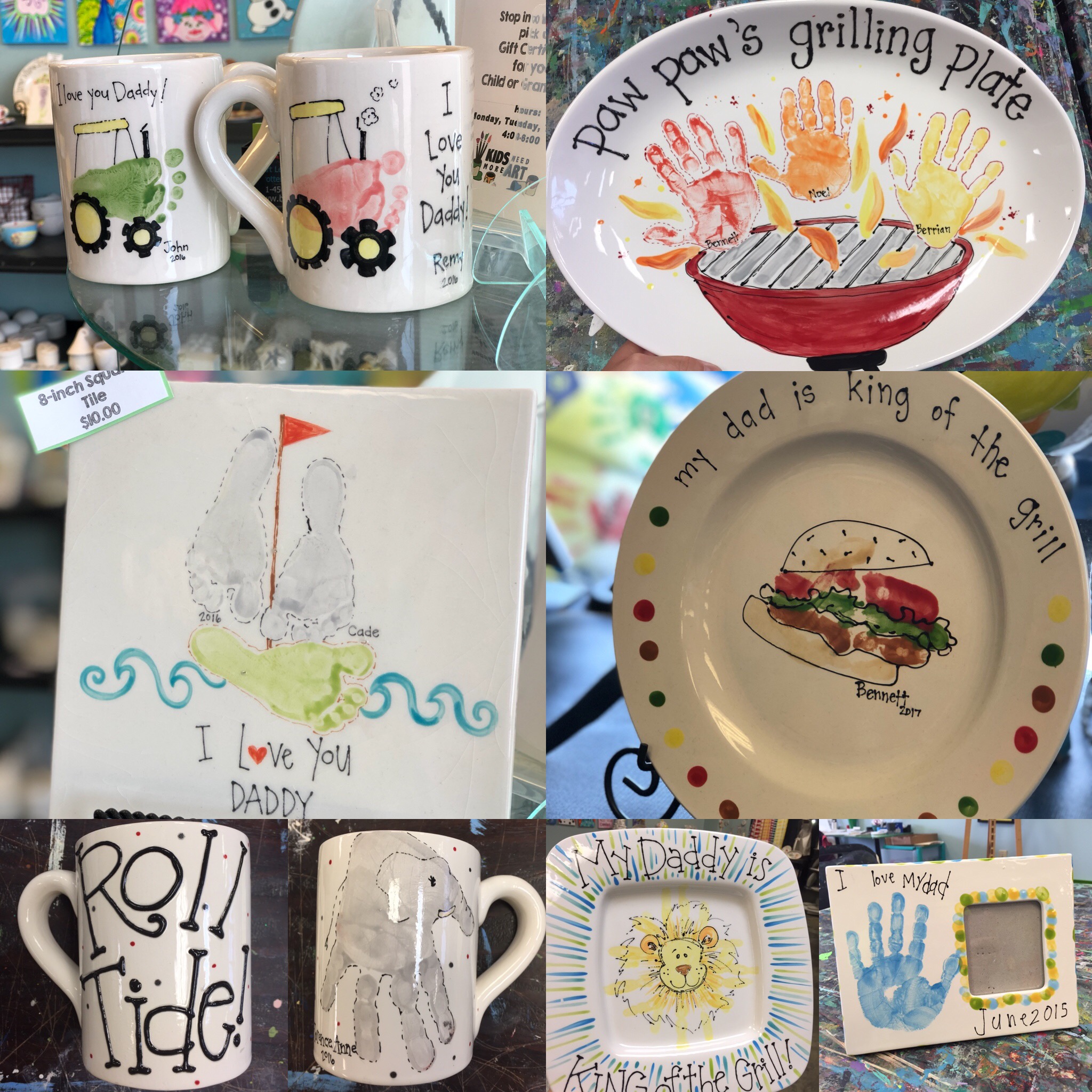 Mother's Day and Father's Day Pottery Ideas
Handprint and Footprint Keepsakes
Perfect for Handprints and Footprints
The price of paint your own pottery depends on what you pick off of the shelf. There are no added firing fees.
We have ornaments $6--$10, Plates $10-$12, Mugs $12, Platters $25-$40, boxes and figurines $12 and much more!
If you come to one of our "Open Pottery" times, we can help you with handprints, footprints, and designs. We can even finish the piece for you if you wish, for a small decor fee!
Join our Email List to know when we are open for Walk-in Paint Your Own Pottery!